Have you every tried Machine Shed's Thousand Island dressing? We make it from scratch and it has always been a guest favorite! Try it at the Machine Shed next time you come to dine with us or make it at home for the family to enjoy!
Ingredients:
1 cup of mayonnaise
4 tablespoons ketchup
2 tablespoons apple cider vinegar
4 teaspoons sugar
4 teaspoons sweet relish
2 teaspoons chopped fine yellow onion
salt and pepper to taste
Also available in the Machine Shed Cookbook!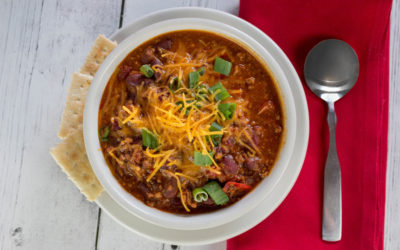 Cure the case of the winter blues by warming up with Machine Shed's signature Hearty Chili! This has been a favorite among our patrons and staff for many years and is served fresh at the Shed daily. Find other soup recipes, tips and ticks in the Shed's...
read more